CBE's Weekly Blog
We've been up to some FUN at Beth Emeth
08/10/2023 04:11:28 PM
| | |
| --- | --- |
| Author | |
| Date Added | |
| Automatically create summary | |
| Summary | |
       See how you can become part of the fun too!
Connect Belong Engage!
THIS WEEK'S EVENTS (August 11 - 18)
(All underlined items below are clickable for more information)

Erev Shabbat Service
All are welcome to join us for our Erev Shabbat Service.
Join us in person or via Live Stream.
Friday, August 11 at 5:30 pm
No Torah Study at 100 Academy Road. 
​​​​​​​Instead, join us at...


Torah at Tanglewood
Join Cantor Short as we study the weekly Torah portion and enjoy some beautiful music at Tanglewood. Purchase your own lawn tickets and bring a packed lunch and your picnic blanket/lawn chairs! No prior knowledge of Torah, Hebrew, or Judaism is necessary to participate.
Saturday, August 12 from 9:30 - 11:00 am

A Day at the Races

Join Brotherhood and Sisterhood at the Saratoga Race Course!
Spaces Limited! Call the office if you are interested.
Sunday, August 13 from 12:30 - 6:00 pm

Diane's Farm: Gardening
Whether you're a master gardener or looking to learn, join volunteers for some gardening in Diane's Farm Sundays and Wednesdays all throughout the summer
Sundays from 10:00 am - 12:00 pm / Wednesdays from 4:00 - 6:00 pm
Knit & Nosh (virtual)
ALL are invited to join Knit & Nosh doing whatever handiwork you like and enjoying the company of friends
Monday, August 14 from 7:00 - 8:30 pm

Mah Jongg Tournament 
Whether you're a seasoned player or looking to practice, join Sisterhood for their monthly Mah Jongg Tournament. Please register by Friday, August 11
Thursday, August 17 from 9:00 am - 4:00 pm
Meet & Greet's with Cantor Short
MORE SUMMER FUN!
Shalom Berlin! Germany's Most Jewish City

with Dr. Rachel Seelig
Berlin, the place where "The Final Solution to the Jewish Question" was conceived, has been likened to a phoenix rising from the ashes. Historically, Berlin was a magnet for Jewish newcomers, particularly from Eastern Europe, until Hitler's rise to power put an abrupt end to that era. Since reunification and the fall of communism, the city has once again become an alluring destination for Israelis and Jews from the former Soviet Union. How did this happen? Is Berlin becoming a Jewish center once again? Discover the storied past and captivating transformation of Jewish Berlin with expert guide Dr. Rachel Seelig. Through an exciting exploration of literature, art, and even food, uncover Berlin's rich Jewish heritage as it rises anew today. 
Wednesday, August 16, 2:00 - 3:15 pm

Catskill Escarpment Trail Hike & BBQ
A 4-mile hike along the Escarpment Trail in the Catskill Mountains followed by a post-hike BBQ at the Kaufman-White Residence in East Durham.
Saturday, August 19 from 9:00 am - 5:00 pm
Jewish Heritage Night with the Tri-City Valley Cats

Enjoy an afternoon of baseball, beginning with Cantor Short
singing the National Anthem!
Gates open at 4:00 pm at Joe Bruno Stadium, game starts at 5:00 pm with post-game fireworks - 518Kosher hot dogs and more will be available for purchase on the concourse as well, we hope to see you there!
Sunday, August 20 at 5:00 pm
Walk with Sisterhood: Huyck Preserve
Join Sisterhood for an easy, friendly-friendly walk through the Huyck Preserve.  Saturday, August 26 from 10:00 am - 12:00 pm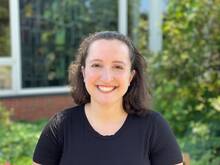 Meet & Greet Cantor Short 
A Meet & Greet is an intimate and informal gathering to meet our new Cantor and her wife, Frankie. Enjoy light refreshments while visiting with other Beth Emeth members and hearing each member share their Beth Emeth story.
Each event will be limited to 25 guests plus the hosts.
Those that have already registered, received their first choice for events.

There is still some room left on 
Monday, August 28 at 5:30 pm
In Our Community



Virtual Conversation with Dr. Traci Baxley
Parenting Jewishly means seeing each child's unique character. Recognizing and affirming our children's experiences helps us create an environment where they can thrive. Join Dr. Traci Baxley for a virtual conversation. She will dive into how intentional efforts at home can lay a secure foundation for children as they interact with the world. Dr. Baxley is a professor, consultant, parenting coach, and mother of five. 
August 22 from 1:00 - 2:00 pm
High Holiday Advice from a 300-Year-Old Cantor (Zoom)
Cantor Matt Austerklein, prayer leader, musician, and scholar, will lead us through humorous and wisdom-filled excerpts from Sefer Teudat Shlomo in preparation for the High Holidays.
Tuesday, August 29 at 12:30 pm

Join us as we celebrate 75 years of Israeli independence at our annual Breakfast for Israel
Learn how Jewish National Fund-USA is making the desert bloom, educating the next generation, driving population growth in the north and south, and more. Be inspired and see how you can make a difference for the next 75 years and beyond. Ido Reichman-Eisikovits is instrumental in developing the leadership skills of thousands of Israeli youths, educating them about their country's rich history and Zionist values. From hiking to volunteering with refugees on the Ukrainian border, Ido and Green Horizons are truly going beyond the blue box.
Thursday, September 28
High Holy Day 5784 Information will be included in the
September Bulletin, which will be mailed to ALL congregants.
Congregation Beth Emeth
100 Academy Road
Albany, NY 12208
Tue, December 5 2023
22 Kislev 5784
Z'manim
Alot Hashachar
5:39am
Earliest Tallit
6:13am
Netz (Sunrise)
7:09am
Latest Shema
9:27am
Zman Tefillah
10:14am
Chatzot (Midday)
11:46am
Mincha Gedola
12:09pm
Mincha Ketana
2:27pm
Plag HaMincha
3:24pm
Shkiah (Sunset)
4:22pm
Tzeit Hakochavim
5:08pm
More >>
Tue, December 5 2023 22 Kislev 5784